TOP-QUALITY LIFTED TRUCKS
You're someone who demands the best from yourself. Why should your truck be any different? When you drive a rugged lifted truck from Rocky Ridge, you'll stand above the rest, no matter what road or trail you choose. Nothing speaks to your status and toughness like a premium up-fitted truck. Custom lifted trucks from Rocky Ridge are more than just vehicles, they're a lifestyle. We make everything from unstoppable off-road machines to high-powered performance vehicles, so no matter who you are, we're here to build your perfect truck. Custom trucks from Rocky Ridge give your vehicle the lift, and the boost, that it needs to rise above the competition. It doesn't matter if you're tearing up the streets, dominating the outdoors, or looking awesome in the city, your custom truck from Rocky Ridge does it all. Every package is tailored to a specific type of driver, so you know that you're getting a unique vehicle that has no equal on the road. Our lifted custom trucks are built right here in the USA at our Georgia headquarters, so you know you're getting the care and quality that comes with an American product.
MARTIN CHEVROLET'S ROCKY RIDGE TRUCKS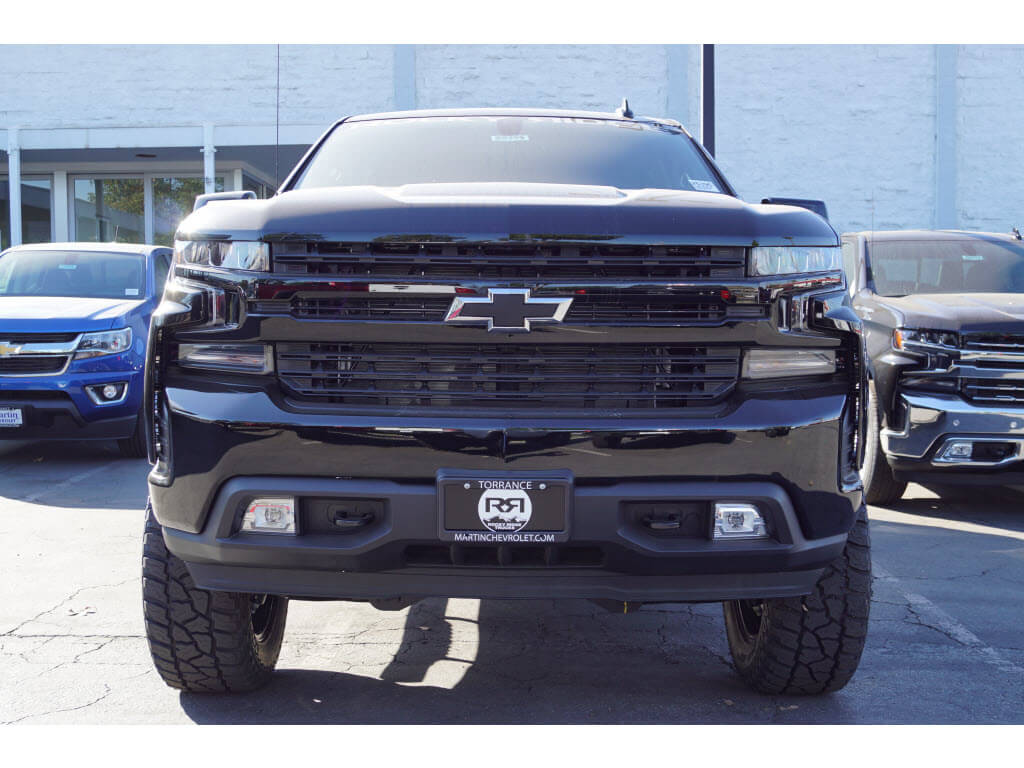 Click button below for contact us for more information on a Rocky Ridge Custom Truck from Martin Chevrolet:
THE BEST IN CUSTOM LIFTED CHEVY TRUCK PACKAGES
Chevrolet was first founded in 1911, so the company has been making quality cars and trucks for over 100 years. The team at Rocky Ridge has put together a range of packages for these 4×4 trucks and SUVs. Our custom-developed lift kits and tire packages take your Chevy higher than ever before. The Chevy Silverado features all of our most popular lifted truck packages. Enjoy the high life with our elevated K2 package.
Find custom lifted truck packages for a range of Chevy vehicles. With multiple custom packages available for the Silverado 1500 and 2500, you're sure to find the right truck for you. From conquering the outdoors to looking stylish in the city, you can't beat the feel and performance of a Rocky Ridge truck. Plus, we do much more than offer custom lifted trucks. We also provide custom upfitted Chevy Tahoe SUVs that are ideal for almost anyone. Check out the full spread of Chevrolet custom lifted truck packages available from Rocky Ridge. Click below to pick your model and see what we have in store.
THE ROCKY RIDGE DIFFERENCE